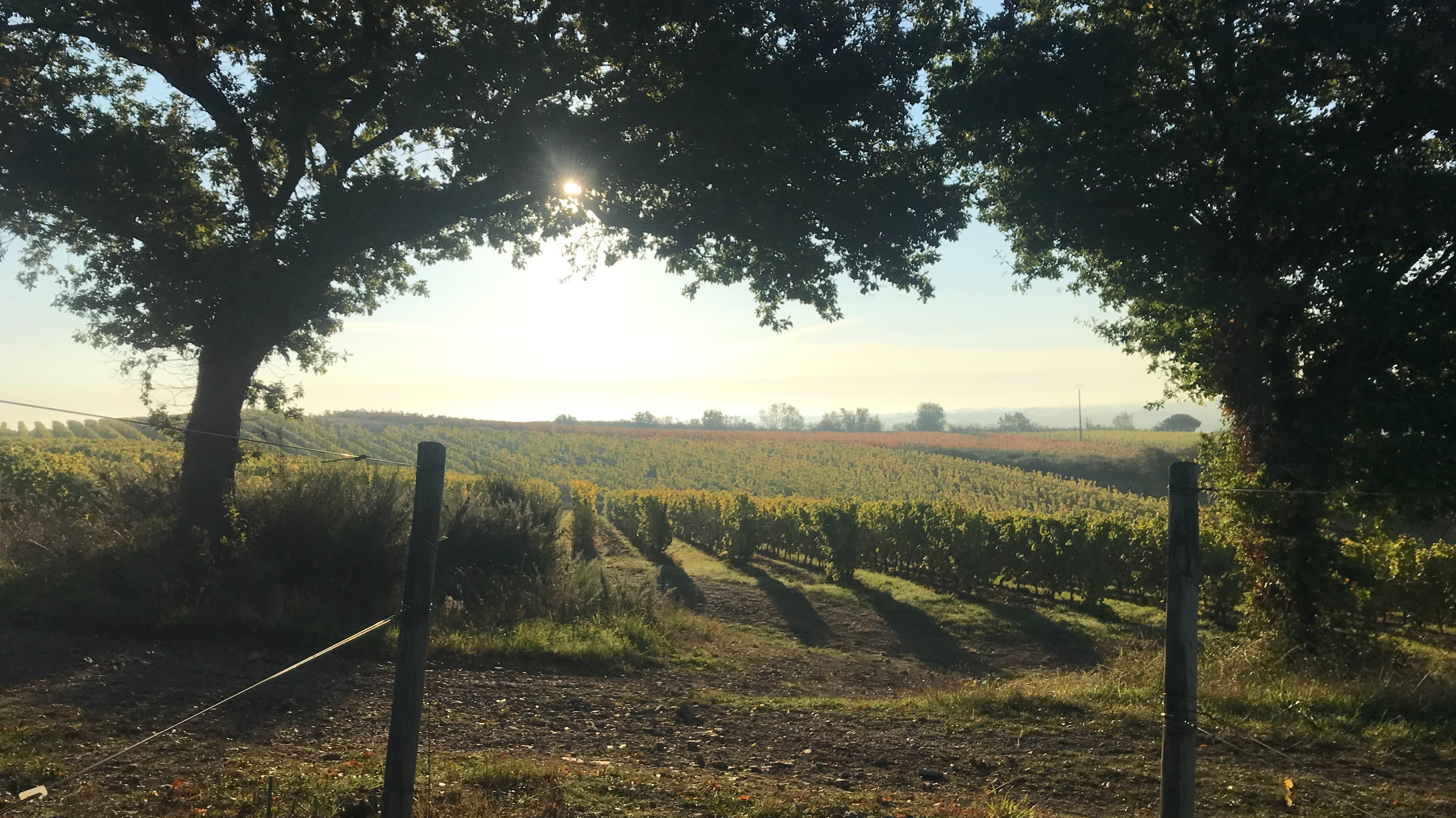 CADY (DOMAINE)
Winegrowers
Information
Activity Description
Winegrowers since 1927, our winery is located in the heart of the Coteaux du Layon and spreads on 28 Ha, entirely certified organic. Because of the geological richness of the our region and its unique climate, we can offer a various range of wine which is very representative of the Anjou diversity (AOP Anjou white and red, Coteaux du Layon, 1er Cru Chaume, Anjou Villages, Rosé de Loire, Cabernet d'Anjou, Crémant de Loire). We handpicked our grapes and the vintage always lasts several weeks as we wait for ideal maturity for each of our different grape variety and also according to the style of wine we want to produce. Our emblematic grape variety is the Chenin blanc, rooted on our schistose slopes, watching over the Layon river. Its extraordinary versatility allows us to produce white wines ranging from dry to highly concentrated in natural sugar but also some bubbles. As per for the red, the Cabernet Franc is our main variety with which we craft red wines, either fresh and juicy or, powerful and complex. We also make dry and off-dry rosés from this variety and sometimes blended with others such as Grolleau noir, Cabernet Sauvignon or Gamay. Low intervention in the cellar and protector of the biodiversity in the vineyard, our philosophy is to let our terroir express itself while always aiming for the highest quality and by producing wines that are digest, full of freshness, harmonious and well-balanced.
Wine growing regions
VINS D'ANJOU ET DE SAUMUR
Appellations
ANJOU
ANJOU-VILLAGES
CABERNET D'ANJOU
COTEAUX DU LAYON
COTEAUX DU LAYON 1er CRU CHAUME
COTEAUX DU LAYON SAINT-AUBIN-DE-LUIGNE
CREMANT DE LOIRE
ROSE DE LOIRE
Principaux cépages de Loire
Cabernet Franc
Chenin
Grolleau noir
Description cuvée Coup de Cœur
Les vendanges sont manuelles et se déroulent en octobre afin de cueillir des raisins bien dorés pigmentés gage d'une excellente maturité. La fermentation et la vinification s'effectuent en fût de chêne et se poursuivent par un élevage sur lies fines durant 11 mois. Mise en bouteilles en septembre qui suit la récolte. Complexe et frais avec des notes miellées, la bouche est structurée, d'une matière onctueuse se mêlant aux arômes fruités et aux saveurs gourmandes du Chenin, sublimée par le bois. Un vin fougueux, frais et gourmand offrant une finale un peu épicée. À déguster pour l'apéritif ou avec des coquilles Saint Jacques, poissons en sauce, viandes blanches à la crème et aux champignons et fromages à pâtes dures.
Production and Market
Volume marketed in bottles
Distribution channel
CHR
Direct sale at the estate
Other Channels
Main Markets
France
United States - Canada
United Kingdom
Belgium
North Europe
Environment and society
Environmental projects undertaken
En agriculture biologique depuis 2011.
Social media
Contact details
Free Tasting Area
Team